Android Smartwatches are one of the best alternatives to Android Wear Watches. They run the full version of Android and offer all the features that an Android phone has to offer. Similarly, it is easy to load and install new watch faces or clock skin on Android Smartwatches. In this tutorial, you'll find steps on how to install Android watch face on Android Smartwatch.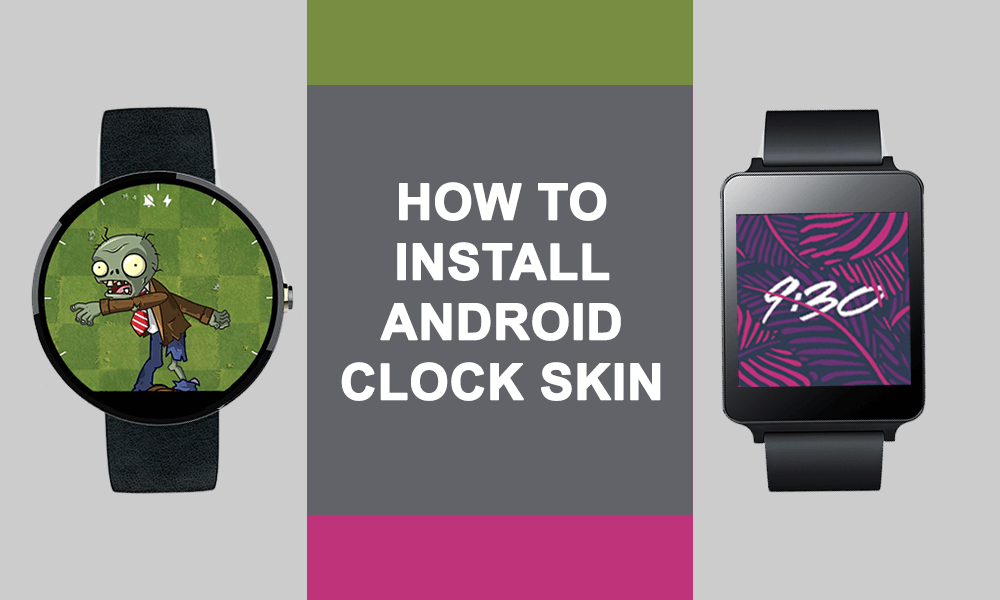 There are several options to load clock skin on Android Smartwatch; you can either directly download the clock skin using built-in watch skin downloader or download from the internet and install it on the watch.
Below is the complete tutorial on how to install clock skin on Android Smartwatch. It's easy to follow the tutorial, and it doesn't require high technical knowledge.
How to install Android Watch Face/Clock skin on Android Smartwatch
Download your favourite Android Watch Face from here.
Extract the zip file to a folder and connect your watch to PC as mass storage.
Open your watch's Phone storage from My Computer or This PC and look for the folder named clockskin, if it doesn't exist, create a new folder and rename it to clockskin (There should not be any space between clock and skin).
Copy the Android Clock Skin folder which you have extracted in step 2 to the clockskin folder.
Make sure the copied folder name doesn't contain any spaces. If there are spaces, remove them or replace them with the hyphen (-).
Disconnect your watch, long press on the watch face and select the new watch face.
NOTE
Sometimes the newly loaded watch face will not show up in the watch face selection menu. To fix this reboot your watch, it clears the cache and reloads all watch faces.
Which is your favourite Android Clock Skin? Do let us know in the comment section below.